Hi Girls-
Happy Friday! We made it! I'm switching things up a little bit today on my blog and am doing my first every
Friday Favorites
with
Andrea,
Erika
and
Narci.
Grab the graphic and go on over to their blogs and link up---you'll have fun, I promise :)
FIRST FAVORITE: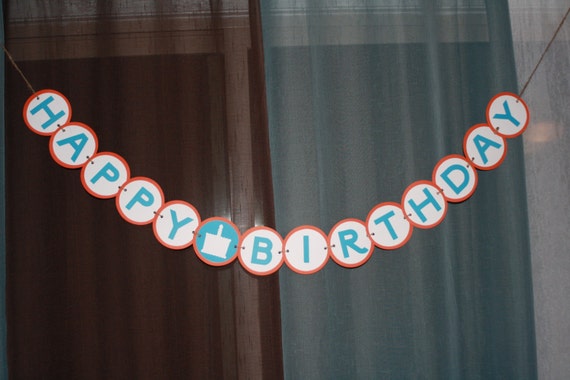 I have a slight obsession with Etsy. I am not a creative person at all and rely on lots of other people and sources for ideas. However, I've found that on Etsy, I can buy my creativity from other people who have WAY more talent than myself. One of my most favorite Etsy shops is
Small Town Girl Design.
This Southern gal can create just about anything---from bed spring wreaths and displays to handmade tile coasters to party invitations to birthday pennants to wood pallet signs. She can do it all! Oh, and did I happen to mention she is my super awesome sister too? Check her out!
SECOND FAVORITE:
I am in love with Bear Naked granola! I eat it on yogurt, on ice cream (yes, I know it kind've takes the nutritional value away) and mix it in my smoothies. These are two of my favorite flavors. You can check them out at
Bear Naked
if you want to see what other snacks they offer or find out where the closest store is to you that carries it.
THIRD FAVORITE:
I am a firm believer in shopping and supporting local businesses. My most favorite boutique,
Love You Back
, is in my town of Harrisburg, NC.
Love You Back Boutique
has everything you need to be Southern Chic and I love it. The gal who owns it is a super friendly Southern momma and they have some of the cutest clothing, jewelry, purses and bags I've ever seen and I spend a small fortune in there every season--especially Summer when Maxi dresses hit the warm weather scene. Everything they offer is under $45. Below are just a few of their newest arrivals---super adorbs! Follow them on Instagram, Twitter and FB to keep track of all the latest items hitting the store.
FOURTH FAVORITE:
Big Sexy Hair Spray & Play and Root Pumper Plus. I'm from the South and truly believe the phrase
"Higher the Hair, Closer to God".
There is a reason to tease and to bump your crown--if you do this, you know what I'm talking about. I have fine hair and these products really do the trick for me channeling my inner 80's hair band. OK, so not that teased but really gals, these are two of my favorite hair go-to, don't leave home without products. Also, please excuse the layer of dust that is on the cabinet in the picture :)
FIFTH FAVORITE:
I'm a very simple movie person. I need an easy to follow plot, great characters and laughter. I don't really care much for action movies and I pretty much love every "chick" flick out there. During my layover yesterday in DC, I indulged in my most favorite Southern movie of all times
Steel Magnolias
on Netflix
.
I love this movie and have watched it approximately 824,926 times and cry every single time. If I'm being completely honest, I would most liken myself to the character Ouiser Boudreaux.
This movie also gave way to some of my most favorite quotes ever:
Shelby: "Pink is my signature color."
Ouiser: "He is a boil on the butt of humanity."
Truvy: "Time marches on and sooner or later you realize it is marchin' across your face."
Clairee: "Looks like two pigs fightin' under a blanket."
Annelle: "It's in the 'freezes beautifully' section of my cookbook."
Alright gals, that's what I have for my
Friday Favorites
, what are yours?